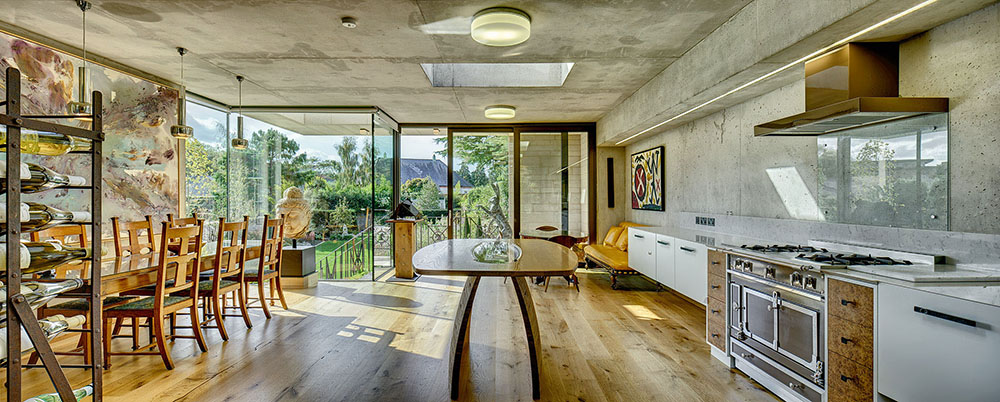 Beautiful home by Darmody Architecture
Recently I took a series of architectural photos of a beautiful home in Dublin for the very talented Darmody Architecture. It consists of a beautifully restored Georgian House and a brand spanking new stone clad extension. The existing house has a lovely classical style and the character of the building has been preserved very tastefully. Much of the internal surfaces in the contemporary extension are finished with fair faced concrete. I LOVE fair faced concrete and there are some wonderful examples of it in the house. The windows and large sliding door offer a great view back to the spacious garden and the stone cladding matches the tones of the existing facede. A beautiful home indeed.
I love taking dusk photos of the buildings I photograph. It's the one time (or second if you want to wake everyone up at 5!) of the day when you can visually open up the inside to the outside and makes the building come alive. It appears almost as a living entity. The light levels inside and out even out during the magic hour as long as the internal lighting is turned. It becomes possible to peek inside the building and see how it works from the outside.
You can see more examples here of Darmody Architecture on their website.