Wow. It has been a hectic and fantastic Autumn. Loads of interesting things have happened.
I was commissioned to photograph the Guinness Storehouse for an exclusive limited edition for all the Diageo Senior executives and the Lord Mayor of Dublin. This is the photo chosen for the edition..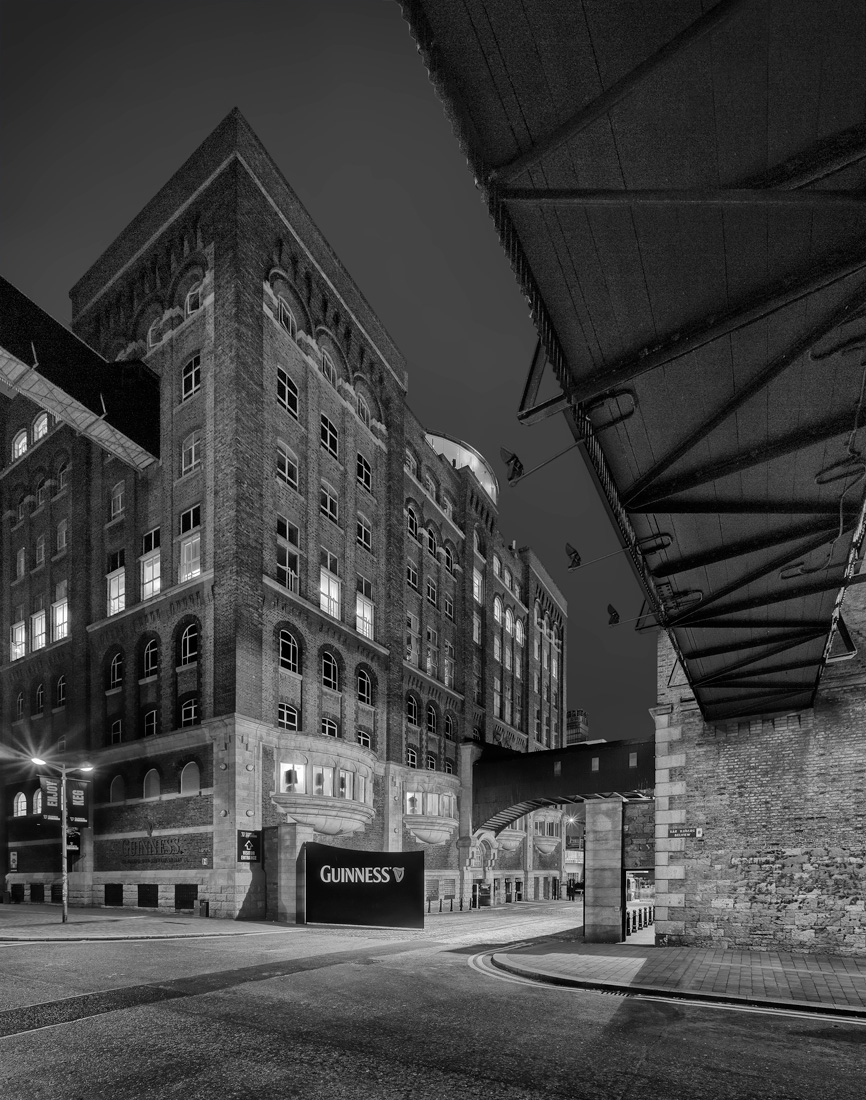 I had my first solo exhibition in the Copperhouse Gallery, which proved to be a great sucess and is opening new doors to other amazing projects. I decided it was vital to have the exhibition printed large and I mean really large. The largest piece was 9ft wide! I am a huge fan of cinema and I shoot in panoramic format the majority of time because like in cinema that is how we see the world. Once your peripheral vision is filled with an image and all the distractions are removed, than you are engrossed with the image, whether it be a movie on a large screen in a darkened cinema or a piece of art in a large size. It allows the viewer to be transported to another place and to become in that moment, part of the scene. It is only than that the message of the image can be fully communicated.
Talking of large I was commissioned to photograph stunning locations all around the south of Ireland for huge vinyl wall coverings in Quest Software's new offices in Cork. The largest 2 images are a massive 13m wide!! I had the added benefit of seeing them in the flesh because I did the architectural photography too. That was really exciting.
Recently I've had businesses buying large fine art limited edition prints on acrylic and polished birch plywood. They appreciate and understand that photographic art can dramatically improve the work space. This has benefits to the employer, in that happy staff make productive staff!! Of course what many business don't know is because of these recognized benefits, most of the cost of the photos can be written off. You can read more about it here
Most of my clients buying my framed photos now buy the largest possible size, once they see the different sizes and how the photos come alive once the peripheral vision is taken up my the photo. Than the viewer becomes part of the scene and that is one of my main aims.
Of course budgets dictate what you can afford to buy and I am biased but from an emotional point of view I would always buy as big as possible, because sometimes size really does matter!
Below you can see a gallery of photos printed and mounted in various formats.