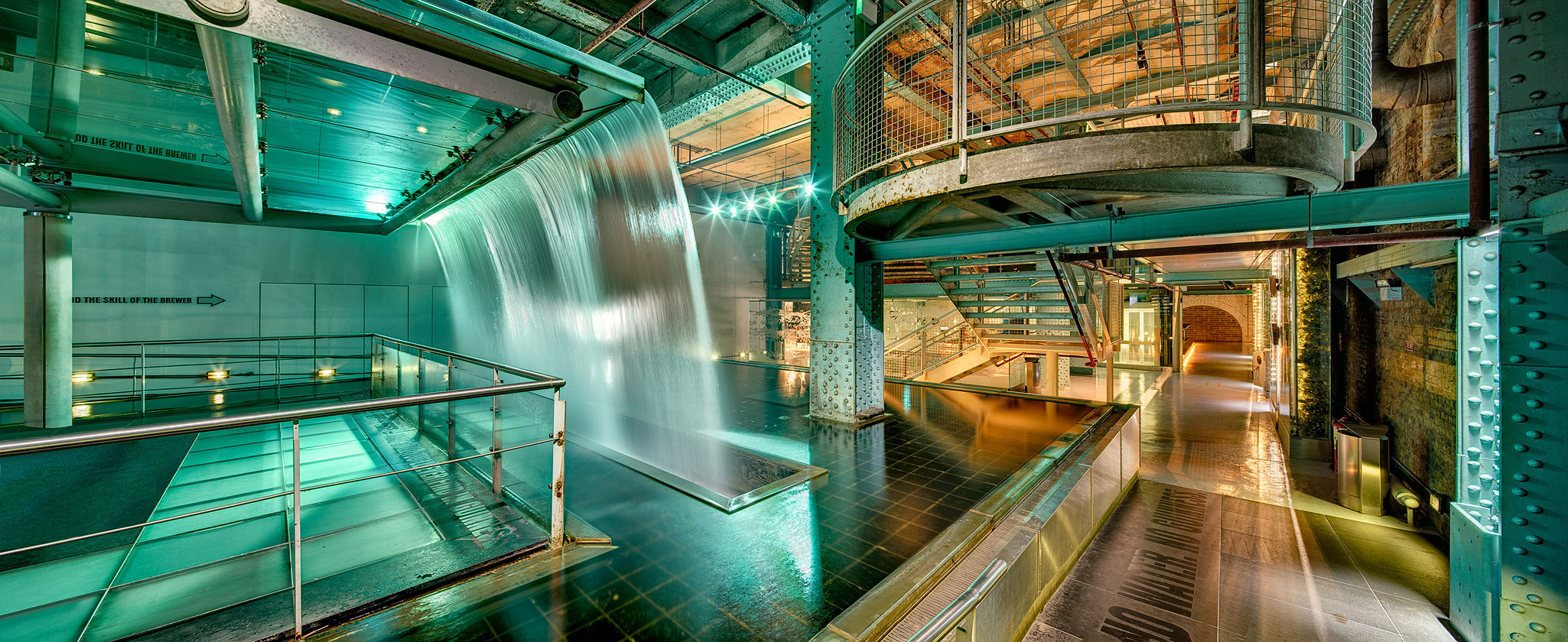 Guinness Storehouse Waterfall No.2
EFA-199
Guinness Storehouse Waterfall industrial photo
"Two temples: aureate and argent."
– SJ Mannion
The waterfall and the barley pit are 2 of my favourite installations in the Guinness Storehouse. Here you see an industrial photo of the waterfall. The constant flow of water is quite seductive. The use of lighting by the architects add mood to the scene.
The image was part of my winning commercial Portfolio in the 2015 IPPA awards.
"Guinness Storehouse Waterfall No.2" is available only in the Artist's Choice edition.
– Enda Cavanagh