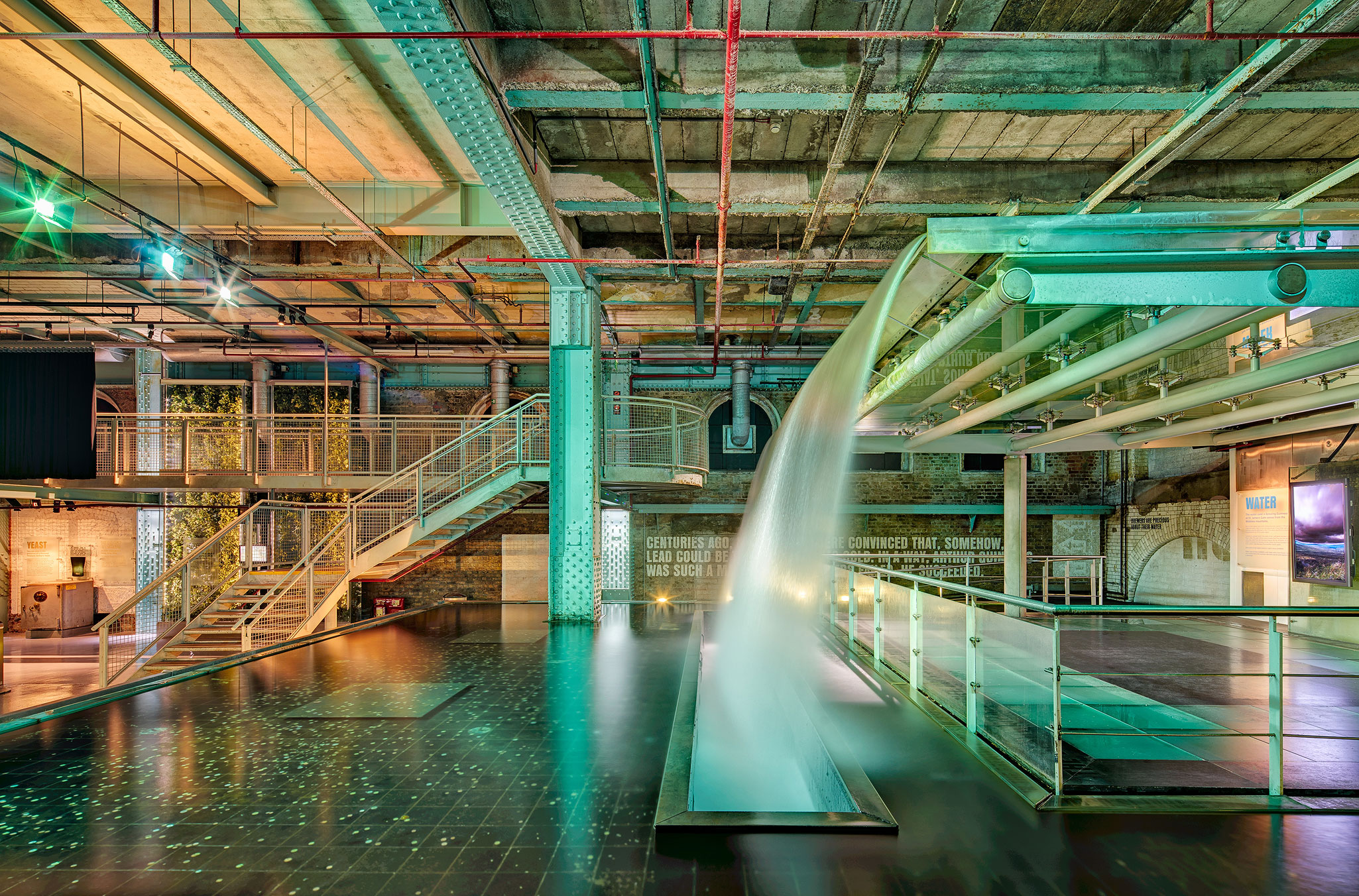 Guinness Storehouse Waterfall No.1
EFA-198
Guinness Storehouse Waterfall Industrial Fine Art Photo
"A bejewelled glinting sanctum, sheet water glimmer and droplet splashed"
– SJ Mannion
The Guinness Storehouse Waterfall installation in the Guinness Storehouse is a visual delight. The use of lighting by the architects add mood to the scene. The raw concrete industrial setting is ideal for such a beautiful contrast. Although it was a commercial image originally photographed for Diageo, it is also a beautiful industrial fine art photo and it looks wonderful in print.
"The image received a Gold award in the 2015 National IPPA awards. It also was a finalist in the 2015 FEP European Photographer of the Year awards.
"Guinness Storehouse Waterfall No.1" is available only in the Artist's Choice edition.
– Enda Cavanagh