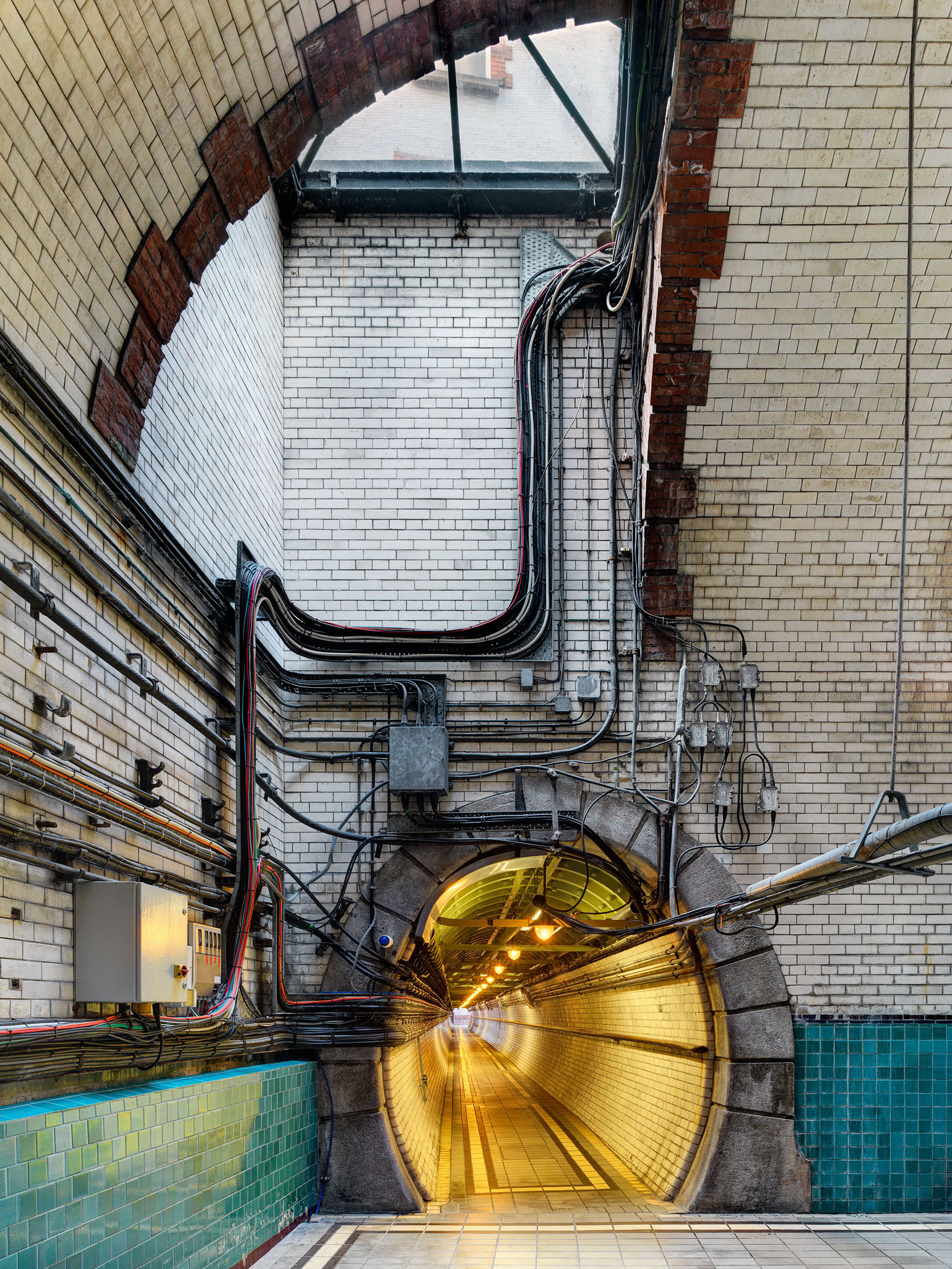 Connection Tunnel, Guinness Storehouse
EFA-255
Reminiscing on the past with fine art architecture photography in Dublin.
The edition is now sold out and is no longer available.
The purpose of building the fascinating Guinness Storehouse tunnel was to connect two different Guinness sites located on Thomas Street. Just like a secret tunnel under the ground that will lead to your final destination, however, it is a safe route to opt for in order to reach the site quickly. Glowing yellow because of the industrial lights installed, I loved the idea of a tunnel as it directly establishes a relation to the bygone eras when tunnels were a thing. So many untold stories to tell, I was offered a commission to capture a series of limited edition print for senior Diageo VIP'S. Another image was selected in the end but I knew that this portrait of fine art architecture photography in Dublin had potential. Ultimately, it got selected for exhibition in the renowned 2013 RHA Annual Exhibition.