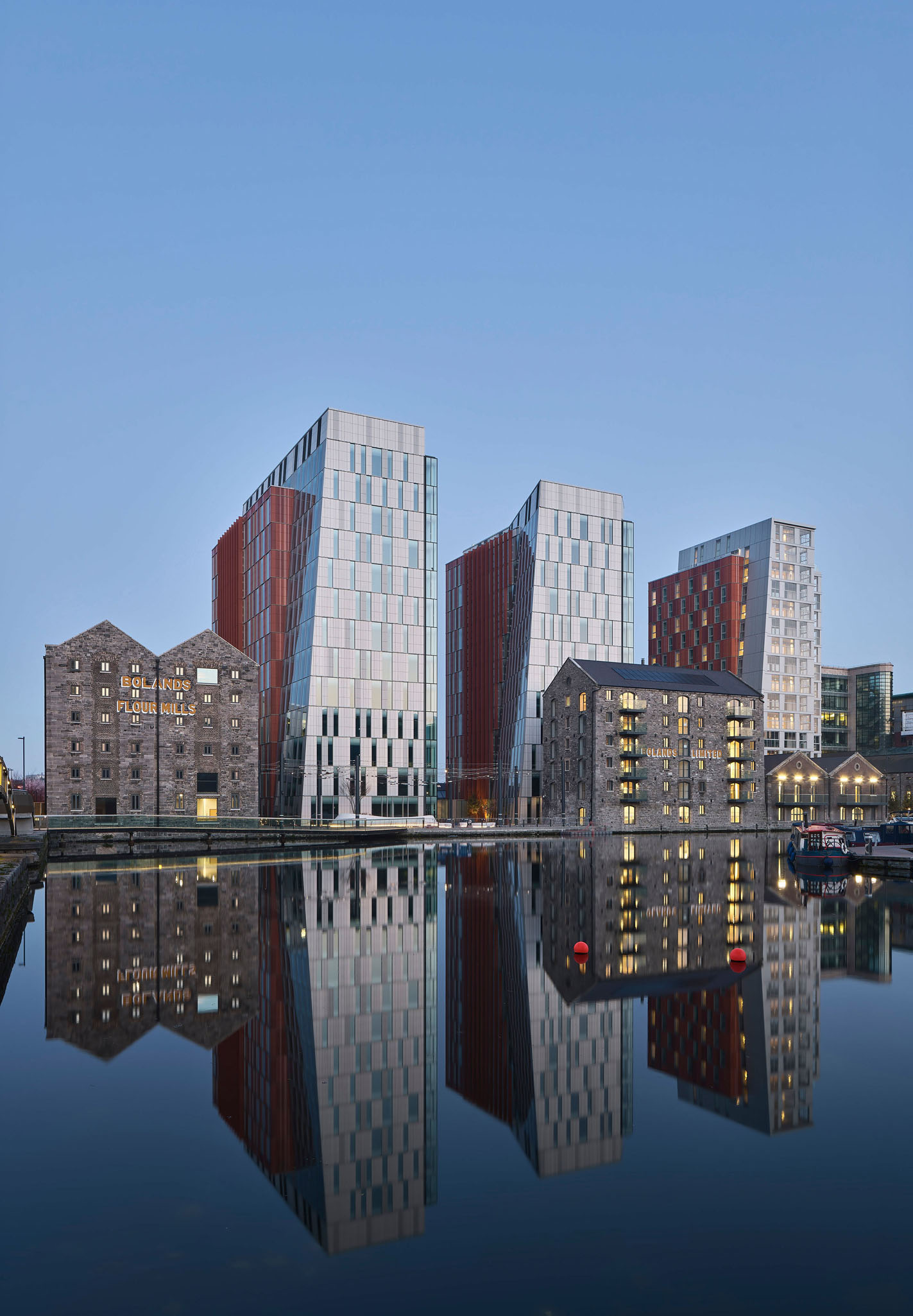 ECO-273
Boland's Quay by BKD Architects
Boland's Quay is a place steeped in Irish history. Originally this site was home the Boland's Flour Mill, from which it takes its name. The original 1830s grain storage and stone mills have been restored and stand proudly alongside the new development. The development features office, residential, retail, and cultural spaces, and houses global brands such a Google.
From the Boland's Quay development, you are treated to amazing views of the Dublin skyline. I was commissioned by the architects Burke Kennedy Doyle to photograph the site and was thrilled to do so.
If you wish to purchase third party image licenses, please contact Enda Cavanagh Photography directly.