Fine art photography transforms your corporate space
Fine art photography by Dublin photographer Enda Cavanagh
Fine art photography can transform a conventional corporate space into an innovative, interactive and dynamic area that clients and employees can engage in.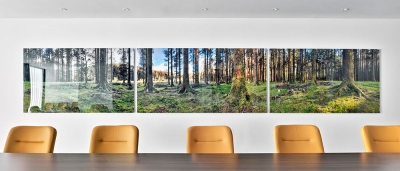 By commissioning and displaying fine art photography, you can immediately change the dynamic energy of a space and create a haven for employees and clients.
You also make your brand stand out with a stamp of innovation and sophistication.
In addition to his original fine art photography available from his gallery, Enda Cavanagh is available for commissions for bespoke art projects, which give your brand a unique touch.
For corporate businesses, fine art photography throughout your offices – in meeting rooms, office walls, cafeterias, and reception areas – adds to your employees' and visitors' enjoyment.
For hotels and manor houses, fine art photography is a reflection of the style and luxurious image of your brand, and creates a welcoming environment for your guests.
Enda can work with you to complete a space, whether it's a traditional corporate office or a distinctive hotel or manor house.
Ready to own and display an original Enda Cavanagh photograph on your walls? –> Contact Enda to discuss your project.
Three great benefits of fine art photography for hotels and businesses
There are many advantages to commissioning special pieces of art for your business. Here are some of the roles that fine art photography can play in the workplace.
1. Fine art photography as an extension of your brand
Your choices of design in your hotel or workplace communicates your brand to your employees and visitors. Buying art for your hotel rooms or corporate offices is an easy way to brand your interiors with photography that reflects your values and identity.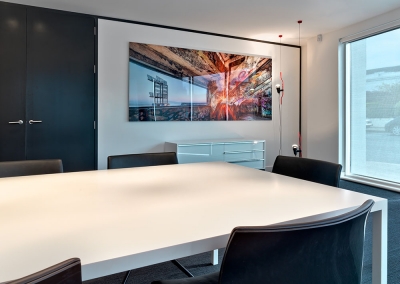 Many of Enda's pieces can relate to your industry. A business with a modern, innovative slant, for example, would find much inspiration in Enda's architectural photography series. Tourism businesses may want to feature Enda's Irish landscapes or other depictions of nature.
Fine art photography communicates your message into a space with ease. Enda recognizes the uniqueness of every business, and the creative energy that's required to find the perfect photograph or series for your corporate setting.
2. Fine art as part of psychologically healthy environments
Something special happens when you start your workday in an environment that appreciates and displays artwork. There's a more engaging, dynamic atmosphere that improves your efficiency and makes you feel calmer.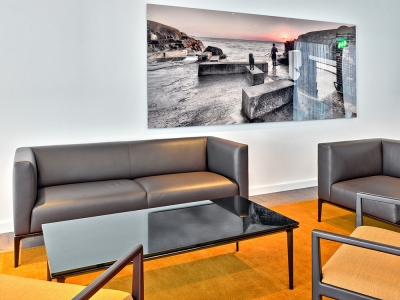 Businesses that invest in art invest in their own employees, in their own "restorative environments," with tangible benefits of art in the workplace: increased productivity, improved morale, and enhanced engagement.
New research suggests that psychologically healthy environments that display representations of nature can reduce people's anxiety and stress, and improve mental health and social relationships.
Enda's landscape photography series are a great match for companies, hotels, spas, and other businesses that want to reduce their employee and visitors' stress and provide calm, peaceful environments that encourage self-reflection.
3. Fine art photography as a sound corporate investment
Fine art photography is an art, but it's also good business. Many hotels and companies consider fine art as part of their corporate social responsibility, and many such collectibles have increased in value over the years. It's a way of diversifying corporate assets to provide a backup against unstable financial products.
Businesses that invest in art invest in their employees, their guests, and their community. It's commitment to supporting the arts, as well as a sound business decision.
Owning a piece or series by Enda Cavanagh is an investment in authentic Irish fine art, and a mark of appreciation of Enda's talent and established credentials as a fine art photographer.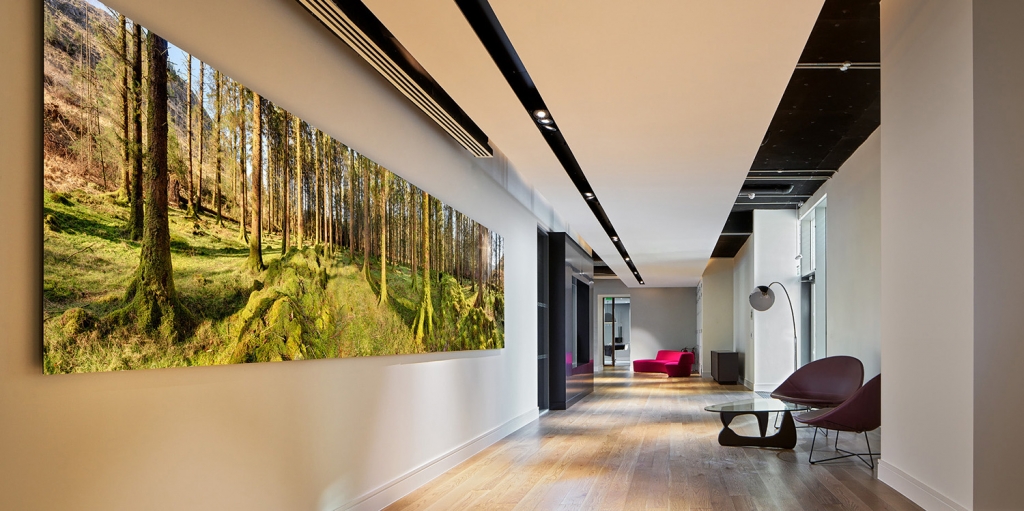 Buying art in Ireland could be a tax-effective purchase. Speak to your accountant about allowing the purchase of art against tax. If you display it in your business site where it's visibly by the public (like a reception, meeting rooms, or a canteen), you may be able to use the annual 'wear and tear allowance' of 12.5% on of the diminishing amount over 8 years, which translates into about 30% of the gross cost of the artwork. Please discuss all art-related investments with your accountant.
Working with Enda Cavanagh, a professional photographer
Enda is a talented photographer whose previous experience in architecture enhances his professionalism in dealing with enquiries from architects, art consultants, interior designers, building managers, and HR supervisors.
His skill in multiple photographic disciplines together with his eye for design allow him to create images that celebrate the form and the real essence of the project as it sits in its surroundings.
Enda's fine art photography consultation
Enda is an experienced professional who enjoys working with clients on finding the right piece for a room that reflects the goals for their business.
Enda's series work well as pieces featured on large walls or as individual pieces in several different rooms.
With his background in architecture, design and architectural/landscape photography, Enda will facilitate the selection process by discussing with you what types of images are to your taste and what would work in the space.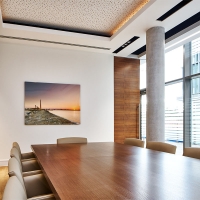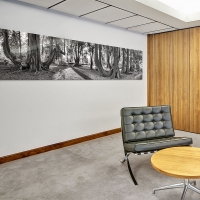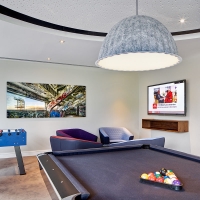 Onsite visits
For hotels, corporations, and organizations that are interested in fine art photography, Enda offers an onsite visit, where he will help select artwork for the space.
For such projects, Enda provides mockups of the space where you wish to hang artwork with the photographs you've selected. He calls this, "Making the images sing."
Incredible detail for bespoke sizing
Enda uses top-of-the-line equipment and particular skill to produce extremely high resolution images, including panoramic shots.
He strives to produce images with incredible detail, where viewers can get lost in. His landscape photography, sized to complete a large space, is when the images truly 'sing.'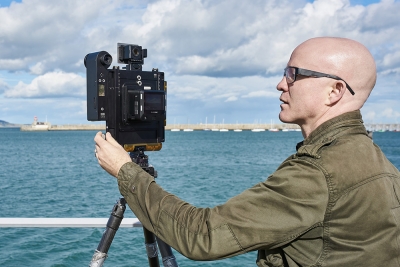 Few photographers work with medium-format images like Enda. He has some of the most impressive equipment available on the market in terms of quality and functionality. He uses multiple camera platforms, including a Phase One IQ3 100 – a 100-megapixel medium format digital back on an Arca Swiss RL3Di Technical Camera and 32mm, 40mm, and 90mm Rodenstock lenses, renowned globally as state-of-the-art lenses .
With Enda's high-calibre camera equipment, his images can be resized for any space and budget. He can produce large-scale and custom sizing well beyond the images in his gallery, specifically sized for your space if required.
Innovative framing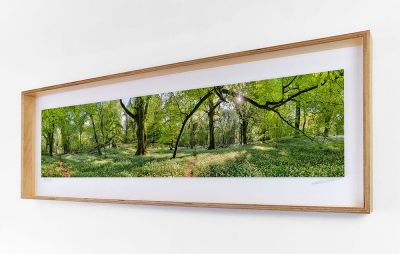 Enda's photography presentation and innovative framing sets his work apart, and he's always willing to collaborate with clients who are interested in trying something new.
The distinctive plywood framing is his own creation and design. It's a new type of tray frame as an alternative to acrylics or heavy glass for large framed pieces, which can be fitted with beautiful laminated timber.
Enda's framing techniques are part of his professional and creative innovations, and can be as distinctive as your own business.
Established credentials
Enda is a multi-award winning, established photographer, an associate member of the Irish Professional Photographer's Association and was the first photographer in Europe to receive a QEP (Qualified European Photographer) certification by the Federation of European Photographers in the category of fine art landscape. He was also an architectural technician, which has given him a unique style and a strong sense of aesthetic.