Commissioned Photography: Making Your Brand 'Sing'
Enda Cavanagh is available for commissioned commercial photography. With his background in architecture and his extensive commercial architecture photography experience, he can guide you through your design project and co-direct the project with you.
Commissioned architecture photography can celebrate and showcase buildings, office spaces, homes, and architectural portfolios.
Working with Enda, you can trust his professionalism and artistic vision to deliver landscape photography images that will make your brand 'sing'.
Enda has worked with exclusive brands like the Guinness Storehouse (Diageo) and the Marker Hotel as well as local Irish businesses and individual professional firms across Ireland
5 good reasons to commission photography
1. Customisation
With commissioned architecture photography, you can achieve the look you need without compromising on quality or content. Nowadays, commercial photography needs to be flexible to keep up with the changing platforms, and images need to be adapted for each one. With commissioned commercial photography, you can get the right shot for the right use. You sign off on every image. You control how your image is used, for whatever purpose you need.
2. Uniqueness & originality
Why settle for overused, bland stock imaging that carry no meaning when you can commission original artwork that's unique to your brand? Commissioned photography has a higher value and is flexible for all the different ways a brand needs to relate. It strengthens your brand and communicates your brand message. With commissioned photography, you have the assurance that the image is truly unique, and that you'll own photography that can have a lasting impression.
3. Consistency & memorability
Commissioned photography offers something that stock images never will: a recognizable signature look. A series of commissioned photographs carry their own look that's more memorable and identifiable. There's a consistency of style and quality that aligns with your brand. The photographs are specific to your campaign, and you can build your portfolio to showcase your brand to your clients in a way that's artistic and memorable.
4. Cost-effective & simple
Have you ever considered the time drain involved in trawling through thousands of landscape photography images in a stock library, finally finding an image, having it manipulated until you get the look and format you need, then sorting out the rights for the photo? That's money and time lost… and your competitor may well also be using the same image. Bespoke landscape photography will get you the photography you need in the format you need it in. It can also be quicker and simpler to commission landscape photography so you own all the rights you need, so you have the images if you need them. Enda will tailor his fee and license for your project according to your budget, and will take leadership of the project so you can rest easy that your images will be what you need.
5. Storytelling & celebration
Commissioned photography is not just a way of getting the right images for a campaign or project; it's a celebration of your organisation, your employees, your success. Commissioned photography tells your story, it's created by you and creates something that's truly a reflection of who you are. Commissions celebrate your work, your space, your people, your organization. It's the perfect way to showcase your services, products, and achievements to a discerning clientele.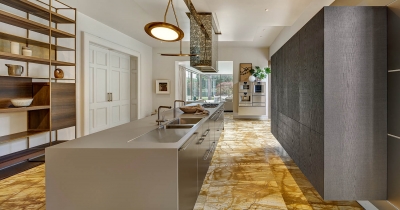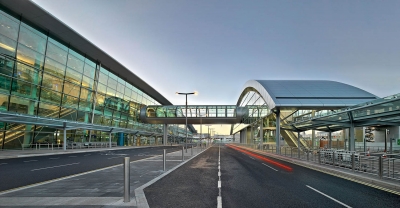 Get inspired by Enda's commercial photography for the Guinness Storehouse
Enda's long been fascinated by the Guinness Storehouse and had already photographed some fine art architectural works of the outside. But it wasn't until Diageo commissioned Enda for some custom photography of the Guinness Storehouse that he was able to capture something truly special.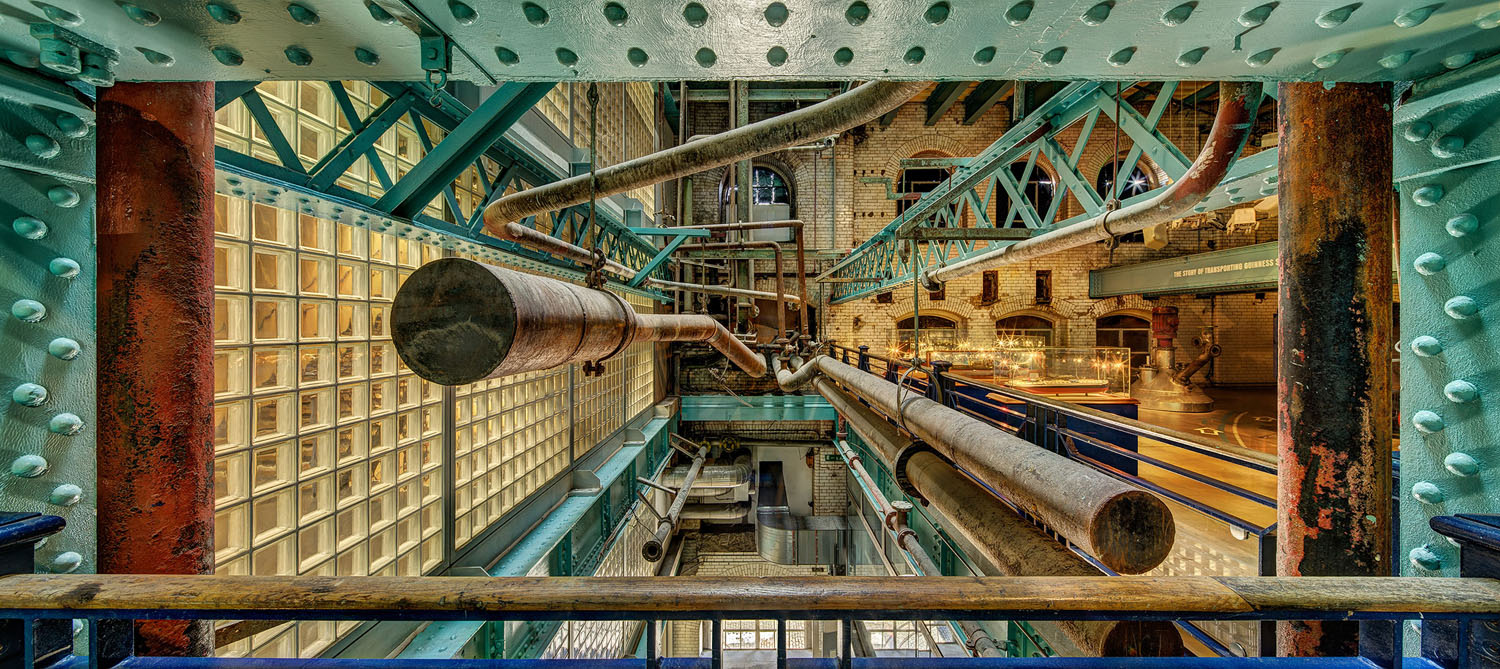 The resulting photos were award-winning shots, and have been used worldwide across multiple platforms. The 'night photo' of the Guinness Storehouse became a limited edition of 30 photographs that were gifted to exclusive VIPs and the Lord Mayor of Dublin.
Another photograph, a limited edition of 5, was entered in the RHA Annual exhibition, and only 1 image from that edition is still available. Yet another image won the commercial image of the year in the 2015 IPPA Awards and a finalist at the World Photographic Cup 2015. Along with 3 others, it was part part of Enda's winning portfolio at the 2015 Commercial Photographer of the Year. Enda was a finalist at the European Photographer of the 2015 with another of the shots. A selection from this shoot are now part of an exclusive artist's choice limited edition of 5 which you can see here.
Diageo wanted high-end architectural shots of the entire building photographed, inside and out, including all spaces. They were also looking for photos of staff and visitor models interacting in various scenarios around the Storehouse. Many of these were to be hero shots, and the company liked Enda's style. His extensive commercial work made them comfortable knowing they'd be working with a real professional who understood the needs of an international company like theirs. They wanted strong visuals that created an emotional response, in line with their brand.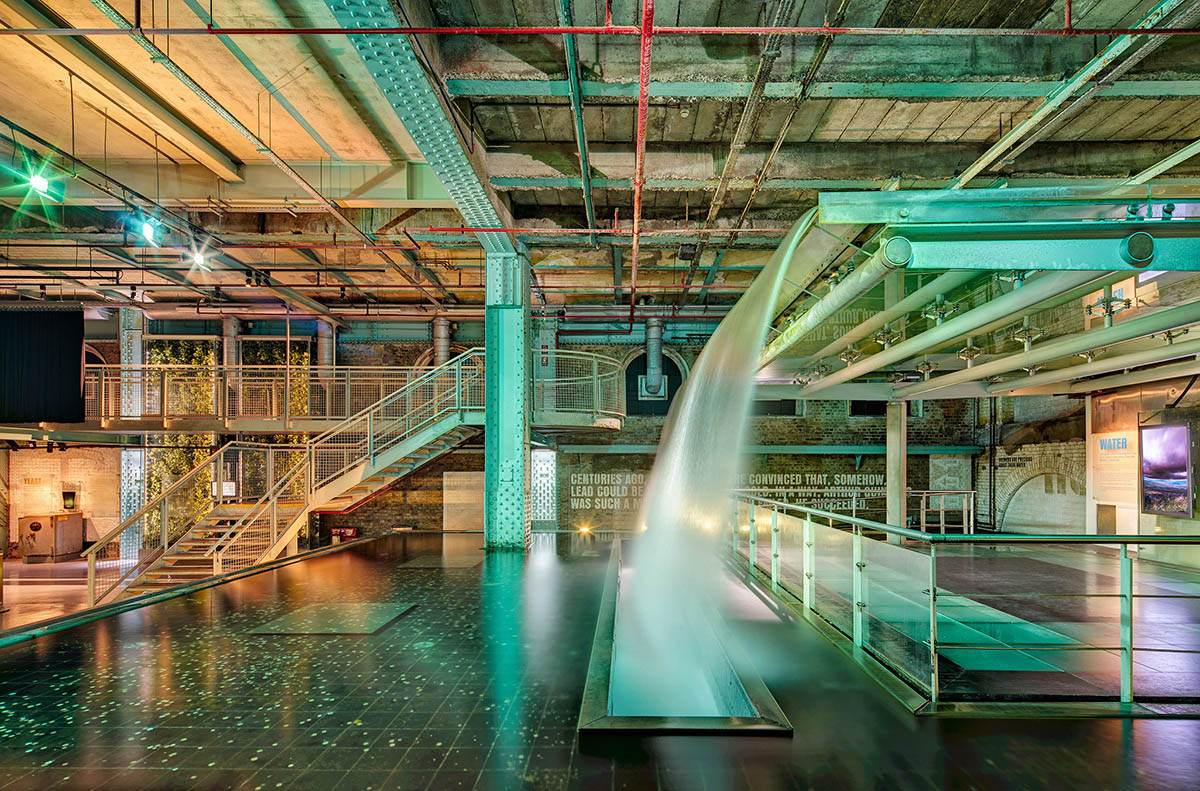 Enda was given full access to the site. He produced a set of architecture photography images that from the outset had heavy influences from his fine art industrial landscape photography works.
"When I left the Storehouse late at night and there was no traffic or people, I was transported to 100 years ago. Some of these images sung out to be photographed. I was capturing fine art images, not the usual mainstream commercial images. I feel the building is as important as the Guinness brand when visitors come to visit. It's such an iconic piece of architecture in Dublin."
The client loved what they saw, and expanded the shoot. Since then, Enda and Diageo have developed a strong relationship built on mutual trust and respect.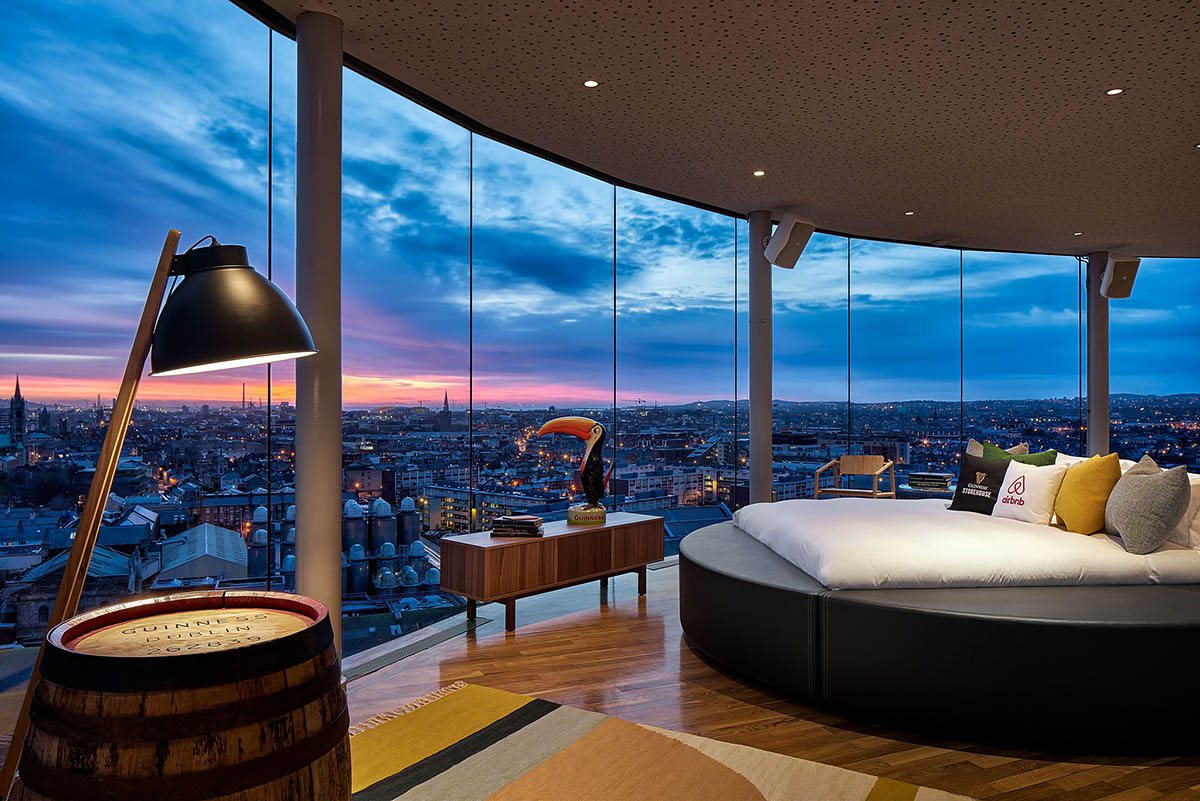 Enda's photography has been commissioned several more times since then, and the Guinness Storehouse has become like a second home. Recently, he photographed the Gravity bar for an exciting worldwide media campaign with Airbnb, and only weeks after the launch, the campaign had received over 1 billion impressions. The shot also made it's way into the Washington Post.
Enda's always delighted to work together with clients who trust his artistic vision to achieve their goals.