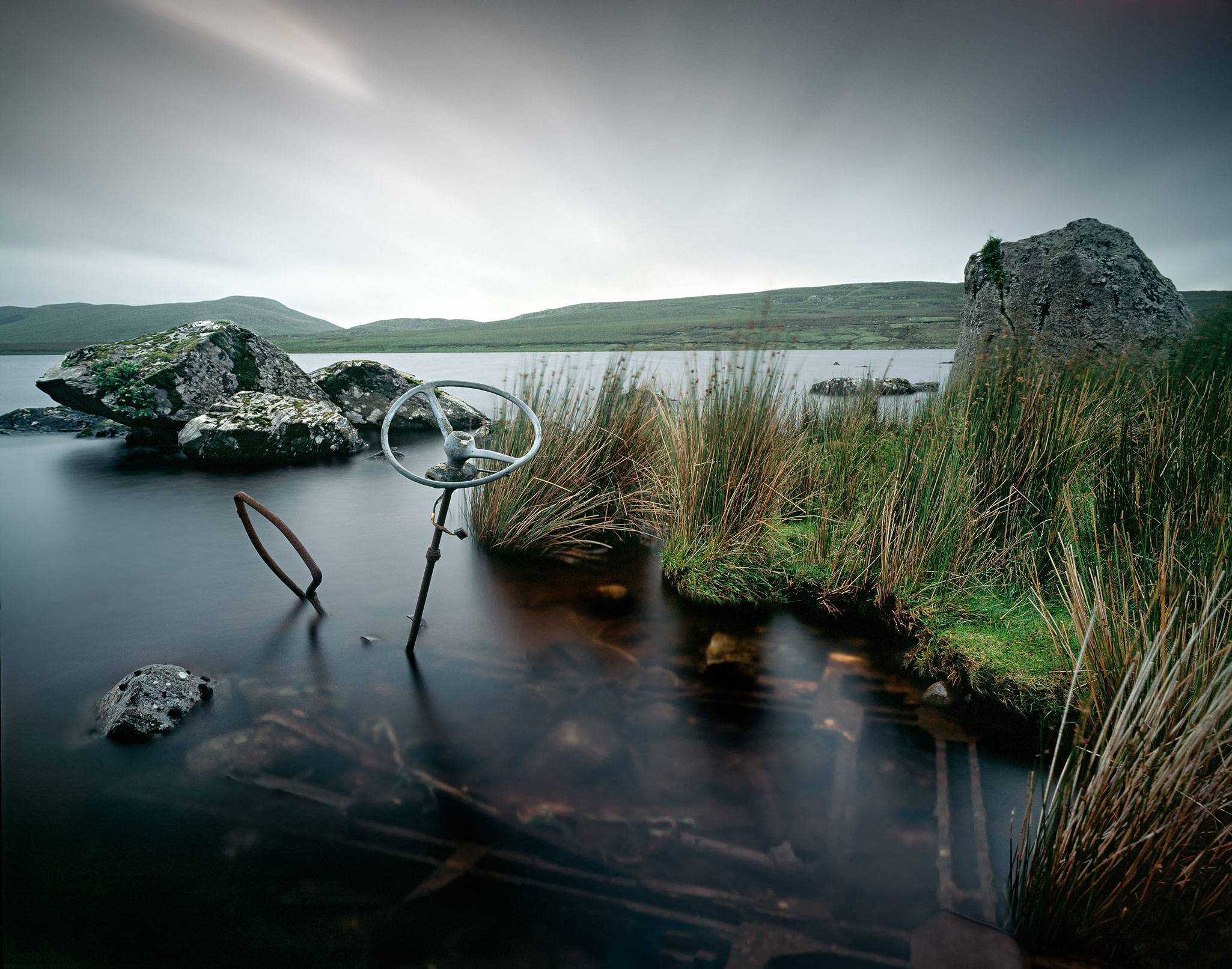 Lough Easkey, Co. Sligo No.1
EFA-83
Lough Easkey County Sligo
"Drowned in the reedy shallows, a fluid conclusion."
– SJ Mannion
A fine art Landscape Photo of Ireland taken at Lough Easkey in the Ox Mountains in County Sligo. An old derelict car leaves a ghostly shape under the waters of Lough Easkey, County Sligo, a solitary place whose wide open skies and peat bog has a rare beauty.
Lough Easkey, County Sligo 2 received a silver Award in the 2009 FEP European Photographer of the Year Awards. The image was exhibited in the first 2009 IEPA Photography Exhibition in Sado island Japan.
Edition is sold out.
– Enda Cavanagh