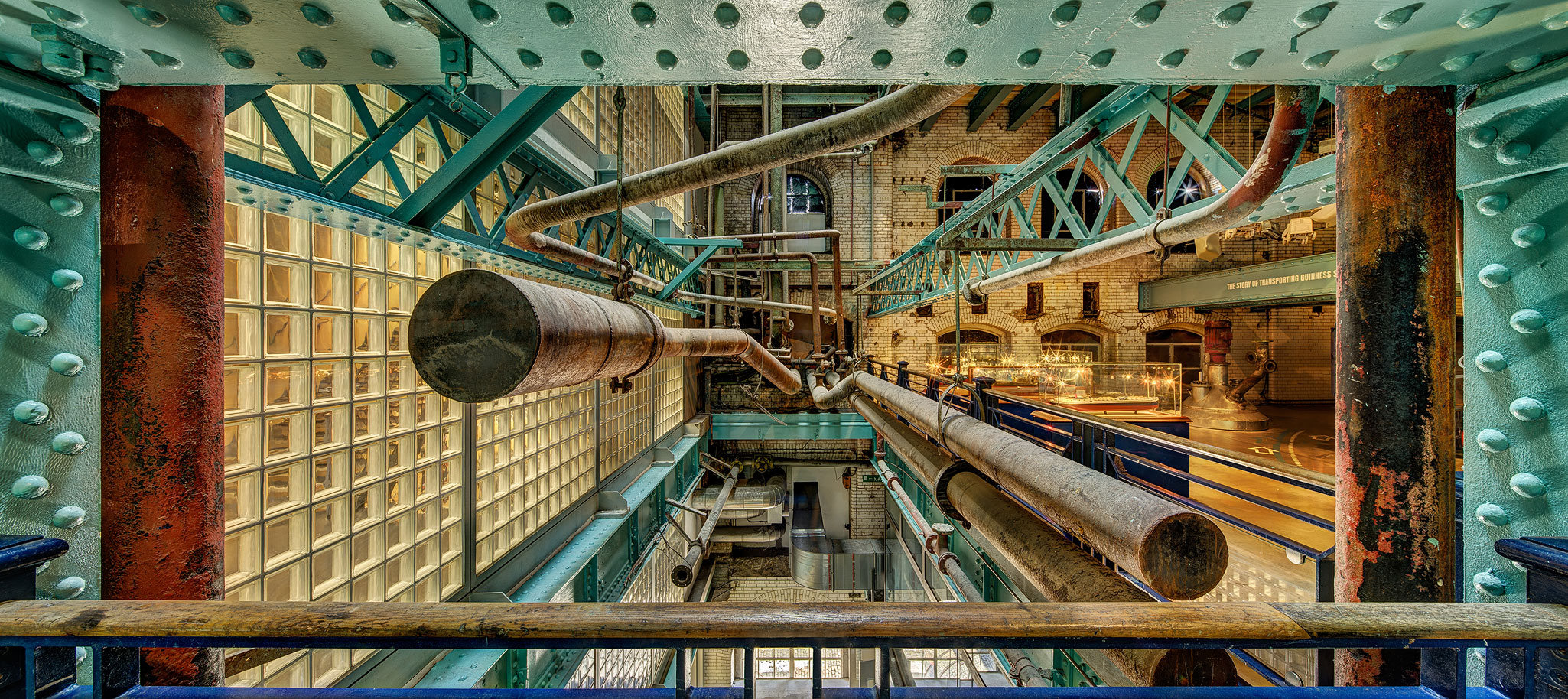 Guinness Storehouse, James's Gate 4
EFA-189
The Guinness Storehouse. Fine art photography in Ireland
"Complex utility serves simplicity"
– SJ Mannion
One of my personal favourite photos. It is a photo of the old pipework and steel in the Guinness Storehouse in Dublin. I was commissioned by Diageo to photograph the building for a number of uses. I knew there was fantastic opportunity for fine art photography in Ireland while satisfying the brief. One of the main attractions to the Storehouse..in addition to the famous Black Stuff, is the Building itself. This was the 1st photo I took. It screamed at me to be taken.
The photo was part of my winning commercial portfolio in the 2015 IPPA awards and was also a finalist in the 2015 world Cup. It now forms part of an exclusive body of work from the Guinness Storehouse in Dublin available as limited edition prints.
"Guinness Storehouse, Market Street 1" is available only in the Artist's Choice edition.
– Enda Cavanagh