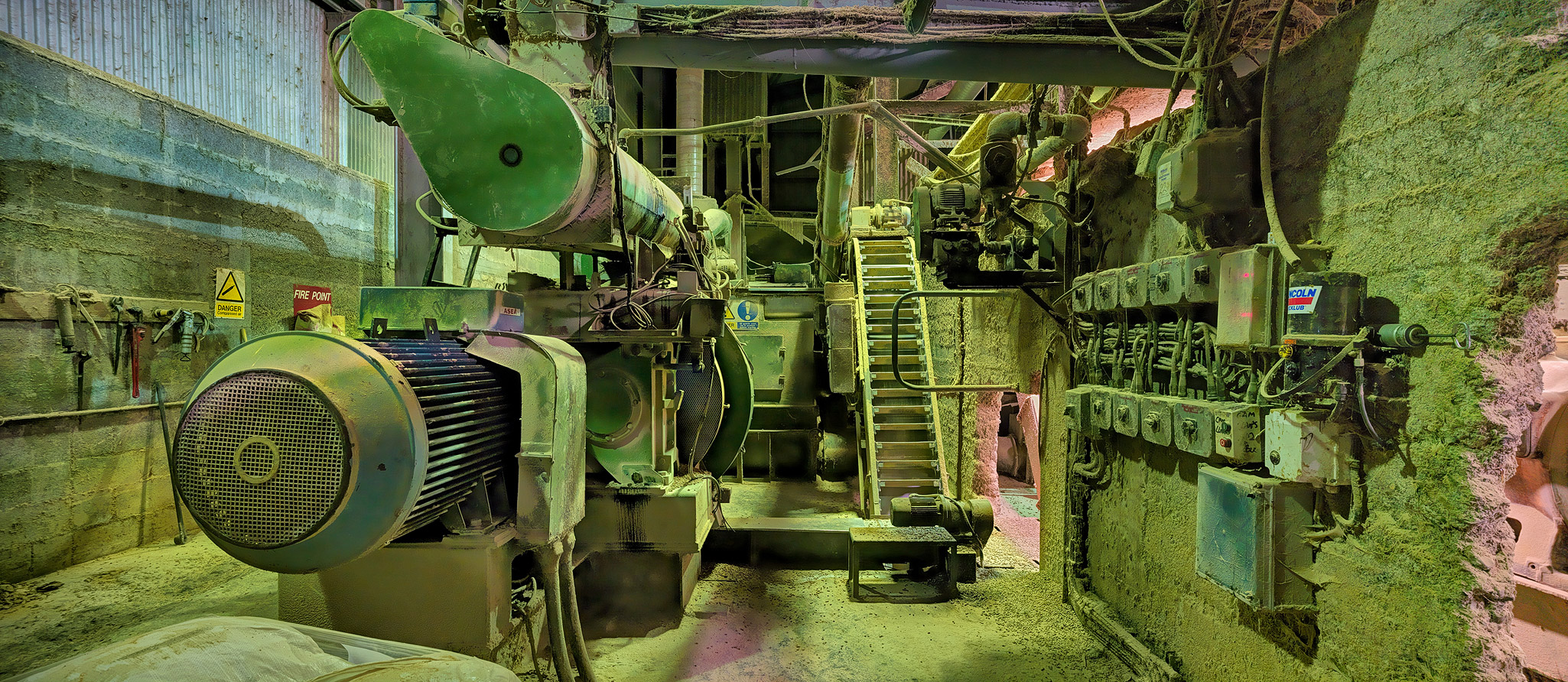 Animal Feed Plant No.1
EFA-15
fine art photo industrial building
"Candy coloured combustion."
– SJ Mannion
A fine art photo of an animal feed Plant in Meath. The industrial Building is located near a forest I photographed and I just had to stop and ask if it was ok to photograph it. The owner was a great guy and let me have full run of the place. I photographed a series of industrial photos that are now some of my favourites.
Animal Feed Plant No.1
"Animal Feed Plant No.1" was selected for the 2014 RHA Annual Exhibition.
– Enda Cavanagh